Summers right on our heels and will soon be wrecking havoc on our faces. To help with this here are a few mask you can wear to help heal and soothe your skin.
Cucumber Mask:
demandstudios.com
Cucumbers contain Silica in its juice. Silica not only improves the health of your skin but also your complexion. Cucumber juice helps balance your skin, keeps it moisturized, and soothes reddened skin. Just add 2 Tbsp of cucumber juice and mix it with rice flour to thicken. Apply and allow to dry. Wash off with cool water and pat dry.
Tomato Mask: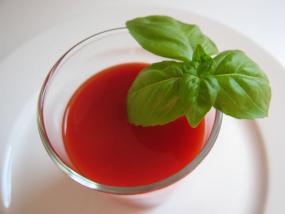 cf.ltkcdn.net
Tomato's are also high in antioxidants. These help soothe sunburn, rashes, and acne. Tomato juice will also restore your natural glow. Apply 2 tablespoons to tomato juice to your face, let dry, and wash with cool water.
Oatmeal Mask:
natural-homeremedies-for-life.com
Oatmeal is a great anti-inflammatory. It soothes dry, itchy, irritated skin. Oatmeal also is wonderful for acne, it absorbs excess oils in your skin, without drying it out. Mix 1/2 cup hot water with 1/3 cup of oatmeal. Let sit for 1-2 minutes. Add 2 table spoons of plain yogurt and mix. Apply to face for 10-15 minutes, then rinse with warm water.
Aloe Vera Mask:
tumblr.com
Aloe Vera Gel lightens skin tone and soothes sunburn. It puts a protective layer on your skin to replenish and moisturize dry sun damaged skin. Apply to your face for 10 minutes, wash off with cool water.
Watermelon Mask:
www.maangchi.com
Water Melon is full of Vitamin C & A. Since Water Melon is mostly composed of water, it acts to re-hydrate your skin ad give is a radiant glow. Clean your face, then apply Water Melon juice with a cotton ball. Let sit for 15 minutes and rinse with cool water.
Reminder: Don't miss out on our Makeup Giveaway. We have 9 great items for 1 lucky person to win! Please click on the image below to check out how to enter. Its super easy :)