Well... not really your eyes but under eye puffiness and swelling. It seems like every spring I wake up to puffy eyes in the morning. It drives me crazy. I am pretty sure its my allergies. My darn allergy issues just love making me look like a puffer fish. Over the years I have found a few little secrets that help. Today I am sharing them with you.
Egg Whites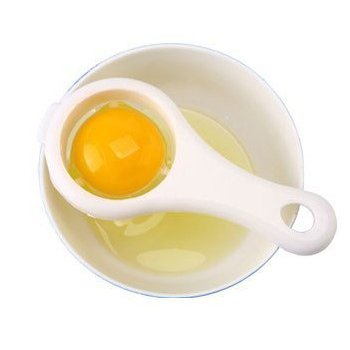 Will tighten up the skin under your eye. Apply egg whites on your puffy skin. You can also use this on other puffy areas you may have. Leave on for 15 minutes before washing off.
2. Cucumber
Cucumber is just great for our skin. It minimizes pores and refreshes our skin. They also tighten and firm our skin. Wash and remove the skin from a small cucumber. Grind it up in a food processor or blender. Squeeze the cucumber over a bowl to remove the juices. Apply the juices to problem areas with a cotton ball. Allow to dry and then rinse with cool water.
3. Astringent
I feel like this is the fastest way for me. I use it daily before applying any products to my skin. Astringent will tighten under eye bags while also minimizing pores.
4. Water
We all know that drinking water is important for us for many reasons. This is also true for under eye bags and puffiness. Often dehydration can be the cause of these eye sores. Try to drink 8 glasses of water a day to keep the puffiness at bay.
Reminder: Don't miss out on our Makeup Giveaway. We have 9 great items for 1 lucky person to win! Please click on the image below to check out how to enter. Its super easy :)